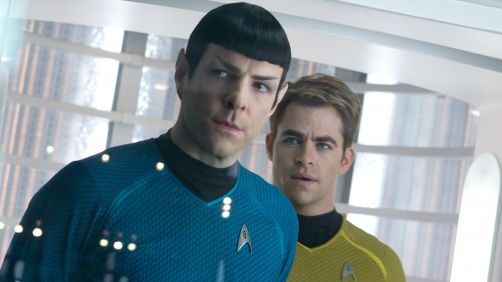 Anthony Viera — ScreenRant
With J.J. Abrams currently deep into directing Star Wars: Episode VII, Paramount has turned to Roberto Orci, co-writer and producer of Star Trek (2009) and Star Trek Into Darkness, to direct what we still only know as Star Trek 3, set to release in 2016 to coincide with the franchise's 50th anniversary.
Oh, good grief. No, no, NO! This is the thirteenth Star Trek film, not the third.
Moving on…
Now, Orci has taken to the comments section of TrekMovie (via CBM) to report that they have finished the first draft of the Star Trek 3 script, saying first:

boborci:
p & m & I wrote, "fade out" yesterday on first draft. things are moving.

And then following up with the confirmation that:

First draft is done
I look forward to seeing what he has in store for us.