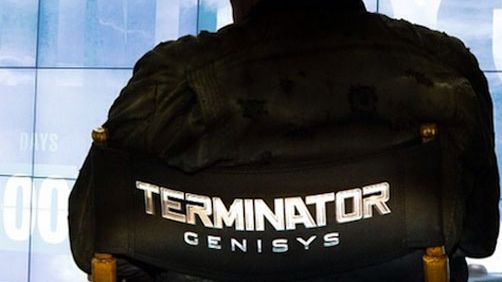 Tor.com
How times have changed: You have to imagine that movie audiences were beyond thrilled when Terminator 2: Judgment Day was announced in the early 1990s… but now, the latest Terminator film news was met mostly with laughter. Then again, it could have to do with the title—Terminator: Genisys.

Schwarzenegger unveiled the film's official title when he posted the above photo to his Instagram (via Deadline). Now, the working title had already been Terminator: Genesis, but clearly someone in the marketing department decided that that was just too boring for the fifth installment.
Really guys? Really? Come on.