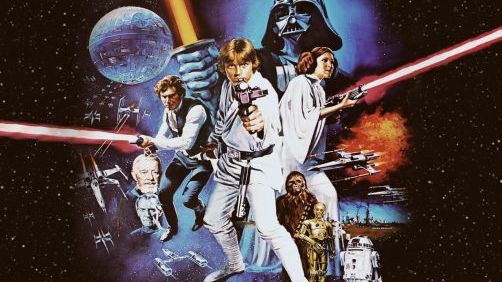 Devin Faraci — Badass Digest
Comicbook.com is reporting that Disney plans to release the original Star Wars trilogy in their original, untouched form, on Blu-ray. The report claims that Disney has been hampered by getting the orginal negatives into good shape. There's one problem with this report:

Disney doesn't own Star Wars, The Empire Strikes Back or Return of the Jedi. Fox does. They also own the distribution rights to the Prequels.

The rights to Empire and Jedi and the Prequels will revert to Lucasfilm (and thus Disney) in 2020, but Fox will retain the rights to Star Wars forever. In perpetuity. And they'll never give it up. Will they work with Disney to do some sort of release? Sure - there's a lot of money to be made. But unless a deal has been quietly made to give Disney the distribution rights to the original trilogy, there's no chance the Mouse House is working on a rerelease.
I hate to be the bearer of bad news here, but this is probably right. The rumor that Disney is working on it is just wishful thinking. I hold up hope that Fox will re-release the theatrical cuts on Blu-ray, and it's possible that they are working with Disney/Lucasfilm on that, but doubtful.
It would make sense though for Fox to capitalize on this opportunity with a Blu-ray re-release of the theatrical cuts, so let's hope that's a thing in the end after all.