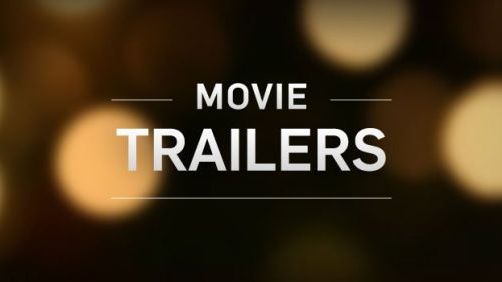 I have been very busy lately. Very busy. In addition to my day job of web development, which I work roughly eight hours a day, give or take, I also take client work when I can (I have to the freedom to do this with my job). Plus I see at least one movie every week, podcast about it every week, and write various bits and pieces for the site every day — well except I've gotten to the point where I can't really do that on days that I podcast as well. Case in point: today (I'm writing this at 9:15 PM the day before you will be reading this) I got up at five to work three hours on a freelance project, then I drove to work and put in 8:00 hrs. Then I drove to the Chick-fil-A right across from the theater and had a Chicken sandwich and a few waffle fries. I then slid into a seat in the theater about 90 seconds before the trailers started and watched my film for the week. Then I drove home. I don't know about you, but I call that crazy. Despite my busy day, I enjoyed myself at the theater tonight.
I enjoy trailers before films. It's one of my favorite parts of the experience. Sometimes that experience lets me down, sometimes not. I would call my trailer experience tonight a little better than I was expecting. There were five trailers before the film, and they were for the upcoming films Kill the Messenger, Gone Girl, Unbroken, Fury, and Dracula Untold. In all my busyness I don't have time to write many articles like I used to and this pains me greatly. So instead of rounding up film news that looks interesting to me tonight and scheduling it to post throughout the day tomorrow, I thought I would spend some time talking about those upcoming films.
Rated R for language and drug content
In theaters October 10
I've certainly seen this trailer before and I quite like the look of this film. Of course the added notion of some government conspiracy stuff going on is a bonus. It does seem like there's getting to be more of an abundance of that. It's interesting in that while we are all feeling some sort of ill will toward our current state as a nation here in the U.S., we still have the freedom to speak openly about it and make films about it. And yet, there's certainly some bad stuff and serious cover-ups going on. That makes this film somewhat timely I think. I'm not a conspiracy theory nut case. Ask some of my friends who lean more that way and they will gladly tell you how frustrated they get with me. Never-the-less, I like a good story about how bad big government is. And when it has basis in fact and reality, I like it even better.
The film is based on a true story — that of the Pulitzer Prize-winning journalist Gary Webb. Webb found out about government secrets said government wished he hadn't and he wouldn't let it go. Where the story could get shaky for me is its dealing with the drug scene. There is so many differing opinions on the matter, and even though this is based on a true story, I believe that politics and general thoughts and ideas about drugs in our society could shape this film in ways it shouldn't.
But I'm still looking forward to this film and hope it's a good one. Jeremy Renner is usually always good, even if the script he's dealing with isn't always. Here's the official synopsis of the film.
Two-time Academy Award nominee Jeremy Renner ("The Bourne Legacy") leads an all-star cast in a dramatic thriller based on the remarkable true story of Pulitzer Prize-winning journalist Gary Webb. Webb stumbles onto a story which leads to the shady origins of the men who started the crack epidemic on the nation's streets…and further alleges that the CIA was aware of major dealers who were smuggling cocaine into the U.S., and using the profits to arm rebels fighting in Nicaragua. Despite warnings from drug kingpins and CIA operatives to stop his investigation, Webb keeps digging to uncover a conspiracy with explosive implications. His journey takes him from the prisons of California to the villages of Nicaragua to the highest corridors of power in Washington, D.C. – and draws the kind of attention that threatens not just his career, but his family and his life.
Rated R for a scene of bloody violence, some strong sexual content/nudity, and language
In theaters October 3
I don't quite know what to make of this one. It's directed by David Fincher who has lately been famous for creating and producing House of Cards, a Netflix original drama. I like House of Cards. A lot. But it's right on the edge of creepy and disturbing for me and I can easily see how Fincher can stray into territory that, for my tastes, may be a little much. I feel that, for me, that may be the territory that we are in. Of course it doesn't help that the film is based on a book about a marriage apparently turned sour.
But this is one of those rare instances in which the novelist not only gets input on the screen play, but actually wrote it herself and hand-picked the director from what I understand. That means we'll be seeing a version of the film that is likely pretty faithful to the book so hopefully we won't be getting those complaints this time around.
The trailer looked down right creepy. I would say we're definitely in for major suspense and drama, and I think possibly some pretty heavy elements of horror thrown in as well.
GONE GIRL – directed by David Fincher and based upon the global bestseller by Gillian Flynn – unearths the secrets at the heart of a modern marriage. On the occasion of his fifth wedding anniversary, Nick Dunne (Ben Affleck) reports that his beautiful wife, Amy (Rosamund Pike), has gone missing. Under pressure from the police and a growing media frenzy, Nick's portrait of a blissful union begins to crumble. Soon his lies, deceits and strange behavior have everyone asking the same dark question: Did Nick Dunne kill his wife?
Not yet rated
In theaters December 25
This one is interesting in that it's directed by Angelina Jolie — formerly known only as an actress. IMDb lists four credits in her director section, one of which is this film, one of which is upcoming, and one of which is a documentary. The other film, In the Land of Blood and Honey was apparently released in the Netherlands. I don't know anything about.
I think what's surprising to me is that the film actually looks like it might be a good one. There is of course the historicity of the film, which can often be a plus when done right. And there's the whole aspect of bravery, wartime heroism, and general heroism that looks to dominate the film. What's surprising to me is that the story will go to the point where our hero and many other men are captured by the Japanese during WWII and go through terrible things because they — or at least according to the trailer, our hero refuses to acknowledge that the U.S. may not be so great. That's a little surprising to me coming from Jolie. I know we're talking about the Japanese during WWII, but still, a surprising direction for a liberal activist. I'm not point it out to knock it, just that it's surprising.
This would not be the first time that an actor turned directory made a good film and this one looks to have the potential. I will be keeping an eye on this one.
Academy Award® winner Angelina Jolie directs and produces Unbroken, an epic drama that follows the incredible life of Olympian and war hero Louis "Louie" Zamperini (Jack O'Connell) who, along with two other crewmen, survived in a raft for 47 days after a near-fatal plane crash in WWII—only to be caught by the Japanese Navy and sent to a prisoner-of-war camp.

Adapted from Laura Hillenbrand's ("Seabiscuit: An American Legend") enormously popular book, Unbroken brings to the big screen Zamperini's unbelievable and inspiring true story about the resilient power of the human spirit.
Rated R for strong sequences of war violence, some grisly images, and language throughout
In theaters October 17
I can't find the version of the trailer I saw in the theater, but this one will do.
This looks a bit on the violent and war-ish side for me, but it's another one from the WWII era. There are films from that era that are really good, and even films about the war that are. It is unclear to me how much this is based in reality, and how much is fiction. I did some sleuthing (Google searching) and didn't turn up anything substantial, but I could just be overlooking it. It does appear to be staking the odds against our heroes in an attempt to go for a "the poor few" against the many shtick.
In any events, the film appears to be more about the battle and the war and less about the characters and what we can learn. Don't mistake me, there appears to be a little bit of character development, but maybe not a lot.
All told, I'm not particularly looking forward to this film.
PG-13 for intense sequences of warfare, vampire attacks, disturbing images, and some sensuality
In theaters October 10
What can I say? This was the only trailer I saw tonight that looks absolutely dreadful. First of all, raise your hand if you wanted yet another vampire film of any type. Anyone? I didn't think so. Secondly, this thing looks as sappy as a maple on a cold early spring day. Bleck.
In short DO NOT WANT.
In Conclusion
I think there's some decent films coming up here toward the end of the year and I'm excited for many of them. The year has had it's ups and downs — and there have been some really high ups and some fairly low downs, but I feel like the year may just head out on a pretty even keel. We'll see how it goes. Stay tuned to the site, and particularly to the podcast where Joe and I will talk abou many of these films and let you know our thoughts.