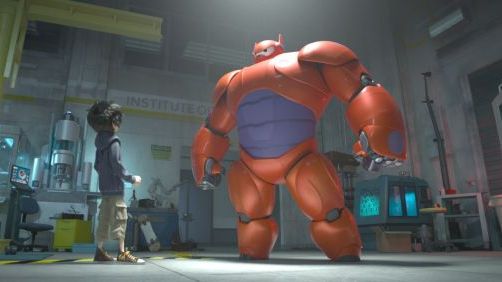 It's a day for trailers here on MovieByte. Now up for your consideration: Big Hero 6. This is certainly our biggest and most expansive look at the upcoming film. Little wonder since we're sneaking up on the November 7th release date. And it's looking pretty fantastic. It's the story of a kid and his robot, and a bunch of nerds fighting a super villain, what's not to like?
This marks the first collaboration between Disney animation and Marvel Studios. Sure, Disney technically owns Marvel, but they've maintained Marvel as a seperate and independent entity so this cooperation is the first.
This film is definitely another one I'm excited about.