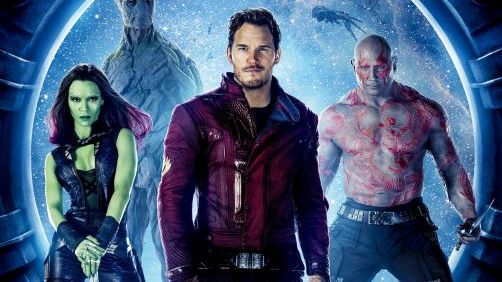 Rodrigo Perez — The Playlist
Marvel's "Guardians Of The Galaxy" was number one for the fourth weekend (though not consecutively) and could only take it $10.7 million. That's a pretty low figure for the #1 slot, but indicative of the slow weekend, not the movie. And besides, everything's coming up roses for Marvel's movie. The picture has now made $294.5 million domestically, which means that coveted $300 million mark will be surpassed either next weekend or the one afterwards. The movie has grossed $586 million worldwide in six weeks of release and has hit a lot of milestones this weekend.
There will come a time when Marvel will put out a flop, but that time is far in the future, believe me.
For one, it's outgrossed "Iron Man" and has become the 6th highest grossing Marvel movie worldwide (5th highest domestically). And mind you "Iron Man" ran for 22 weekends. In the U.S., 'Guardians' has outgrossed every single Marvel movie except for the three "Iron Man" films. Probably when all is said and done 'Guardians' will be the third highest grossing Marvel film worldwide.
I mean, that is really impressive — particularly from an unknown franchise.
And soak this in. The movie has outperformed "Man Of Steel" at home. A Superman movie, the most iconic super hero of all time.
YES! There is justice in the world!