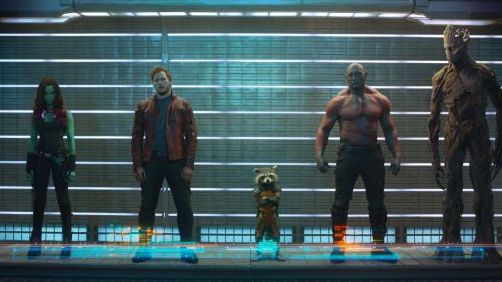 Kevin Jagernauth — The Playlist
Labor Day weekend tends to be slow at the box office, and accordingly, no new film managed to break through to the top of the list of biggest earning films this weekend. Mostly everyone is doing something other than going to the movies, but those that did go to the theatre chose one of the biggest movies of the year.

Disney and Marvel closed off the summer on a high note, with "Guardians Of The Galaxy" returning to number one and earning the title of highest grossing film of 2014 domestically. The superhero flick took $17 million at home, and continues to make serious coin, with the worldwide total now approaching $550 million. And with little competition in the coming weeks —September will be off to a slow start, and one could argue "The Maze Runner" is the only real threat on the horizon— it could mean very good legs for the comic book movie to come.
Man, Marvel has been killing it.