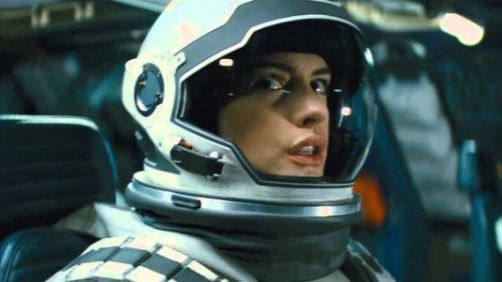 Kevin Jagernauth — The Playlist
This fall, prepare to get your mind blown, eyes dazzled and….bladder tested. "Interstellar" is coming, and the buzz is getting louder and louder, with each new detail being scrutinized… and here's another!

The runtime has been revealed for Christopher Nolan's latest film, and it's his longest yet: "Interstellar" will run 2 hours and 49 minutes. That said, it's only five minutes longer than "The Dark Knight Rises," and the filmmaker knows how to keep things moving, so you likely won't be looking at your watch.
Honestly, this worries me. It is very rare that I feel a film over about 2:15 was worthy of being that length. And in fact, even films that are over 2 hours are very rarely worth it. I would say that one of the big problems with The Dark Knight Rises was its length. I certainly didn't feel that if was not one of Mr. Nolan's greater films, and the length only hurt it, not helped it. Inception was also quite honestly not one of Nolan's better films. I feel like we may be seeing the inevitable bloat and excess in filmmaking that can often come with success. Less and less people are willing to tell Nolan no, or make the hard challenges and remind him that maybe the film is too long. We'll see and maybe the film will be worthy of the length, but I'm skeptical.