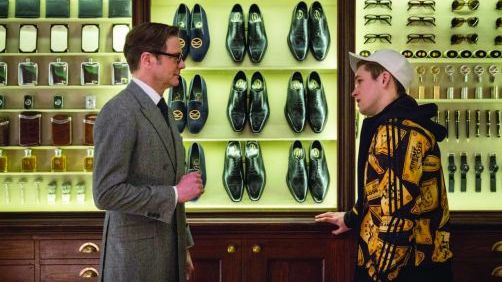 I sure hope this film is as fantastic as it looks. Sure, it's completely unrealistic, but it looks just spectacular. Sure, it will be goofy, but my money says there's a story in there.
Mathew Vaughn is directing, and he's begun to make quite a name for himself. He does solid work and I think this has the potential to prove his best film yet. Colin firth is, of course, a solid choice, though not necessarily someone you would expect to see in this particular role. But I think he'll work well.
There's also Samuel L. Jackson, Michael Caine, and Mark Hamill. Lots to look forward to here.
The film appears in theaters on February 13.