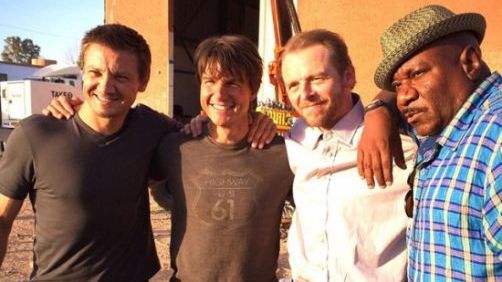 Russ Fischer — /Film
Christopher McQuarrie is currently at work directing Mission: Impossible 5, with Tom Cruise, Jeremy Renner, Ving Rhames, and Simon Pegg all returning to the cast. We know there will be some new additions to the cast, including Rebecca Ferguson, Alec Baldwin, and Sean Harris as the bad guy. The director has given fans a first Mission: Impossible 5 cast photo, and it highlights just that returning crew, however.

McQuarrie tweeted the image:
The team is back. @Renner4Real @TomCruise @simonpegg #VingRhames #MI5Diary pic.twitter.com/ai3J6dYMaC

— ChristopherMcQuarrie (@chrismcquarrie) September 11, 2014
But where's Paula Patton?