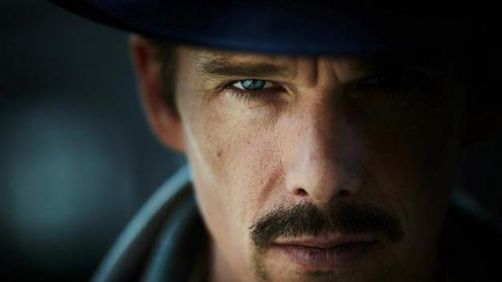 Ethan Hawke is a temporal agent — or at least he's playing one in the trailer for the upcoming Predestination.
I do not believe time travel is actually possible — or if it is, it will most certainly not work the way it does in the movies (I mean really, a Delorean?). That said, I'm a pretty notorious nut for sci-fi, and time travel can make for some great sci-fi. And this certainly looks like great stuff. It's an interesting take in that it has sort of a film noir look to it, but it's a time travel film. There's also the idea that I'm sure appeals to all of us on some level, and that is, if you can time travel and you already know of a crime that will take place, why not prevent it before it happens?
The film comes out on January 9th, and I'm intrigued and plan to be in the theater to watch this despite the fact that there are very few good films released that time of year.
Here's the official synopsis:
PREDESTINATION chronicles the life of a Temporal Agent (Ethan Hawke) sent on an intricate series of time-travel journeys designed to prevent future killers from committing their crimes. Now, on his final assignment, the Agent must stop the one criminal that has eluded him throughout time and prevent a devastating attack in which thousands of lives will be lost.