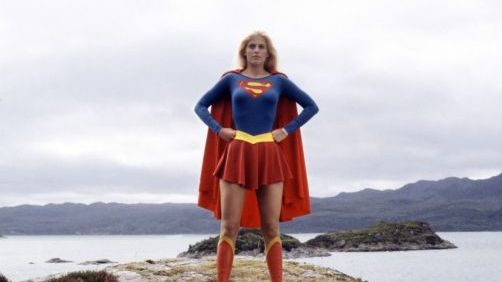 Angie Han — /Film
Supergirl is coming to CBS. The network has just landed the DC Comics adaptation, which is being executive produced by Greg Berlanti (Arrow) and Ali Adler (No Ordinary Family).

The pickup means that, if all goes well, four of the five broadcast networks will airing shows based on DC characters next season. The fifth, ABC, will still be in the costumed-hero game, with Marvel's Agents of S.H.I.E.L.D. and Agent Carter.
I don't know whether to laugh or cry. There is the small (very small) chance that it could be good, but I'm not betting on it. D.C. is doing a pretty terrible job at the moment with their super-hero universe and I'm having a hard time imagine them doing anything with a female super-hero that isn't some how super sexually charged and likely sexist. But who knows. Surely by now we can make a better Supergirl than the Helen Slater starring disaster, right? RIGHT?!? Is that crickets I hear?