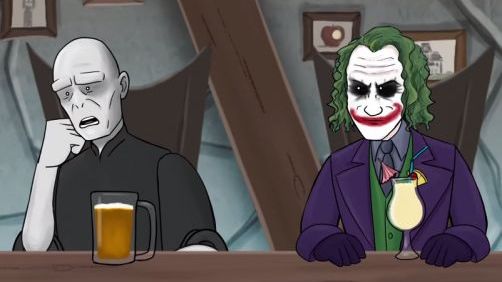 I love a good parody as you will already know. The guys at HISHE do pretty good work. It seems like they haven't been putting out a lot of stuff recently, which makes it all the more exciting when they release something. Not too long ago, they started doing something called The Villain Pub, which is sort of analogous to the Super Cafe, but obviously for the villains. They've been introducing it slowly at the end or during one of their regular How it Should Have Ended videos.
So without further ado, here's the new Villain Pub.
Also, I found a video of all the other Villain Pubs put together. They're lots of fun.