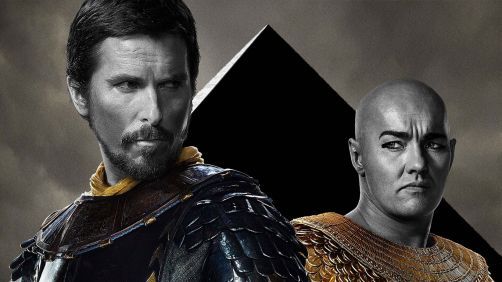 I continue to hold out very little hope that in terms of the Biblical narrative this will actually be a good film. I expect it to be unfaithful to the text. But at the same time, I doubt it will be as bad as Noah was.
There's also the fact that I really love the tone of this trailer. I love the look, I love the feel of it, I actually really love what little we see in this trailer of Bale's performance, and Joel Edgerton looks like he's going to knock it out of the park! There are two levels on which a film derived from a Biblical text can be judged. The first is obviously its faithfulness to the Biblical narrative. The second is, how does it work as a film?
I really love Ridley Scott's Gladiator, like, A LOT. This reminds me in many ways of that in terms of tone, look, and feel. This sort of thing is where Ridley Scott shines.
So, all that is to say that I expect to have completely mixed feelings on this film as a final product.
The release is just around the corner now, a little less than a month away on December 12, 2014.