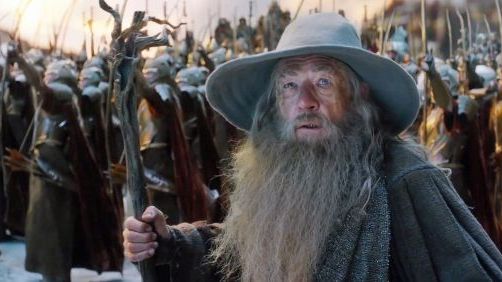 Peter Jackson is a great example of a talented filmmaker given to much excess who needs to be reigned in. But right now, he's king of the hill and he can do whatever the heck he wants. And so he is. One book has become three films — and who knows where on earth this final film is going. Strange places, that's for sure.
The first two installments of this trilogy have had wildly inconsistent visual styling and CGI work, and if this trailer is any indication, the trend of shoddy CGI, overly clean and high flash value but little substance visuals will continue. It's quite disappointing, really. Every frame of this trailer looks somehow painted and unreal. It lacks all the grittiness that made me love the stylization and look of Middle Earth in the Lord of the Rings trilogy.
In case you couldn't tell, I'm not looking forward to this film. But regardless of my feelings on the matter, the film shall not be stopped! It will be released to theaters on December 17, 2014.