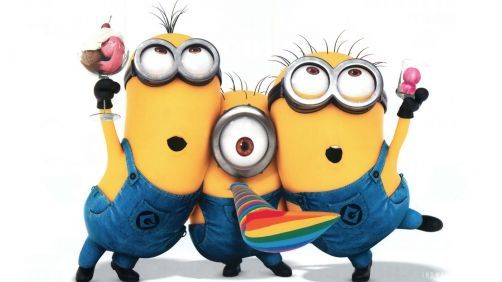 Hey look, it's a cash grab! Despicable Me did very well for itself, putting $543 Million in the bank from it's worldwide gross. Despicable Me 2 blew the doors off the vault and overflowed the coffers something fierce at $970.7 million worldwide gross. It's no surprise that the studios involved are very interested in continuing to bring in revenue from this particular stream.
A lot of people think the Minions are the best part of Despicable Me. I'm not quite in that camp. Sure they're both funny and fun, but I don't want an entire movie based just on them. But that's what we are going to get. It looks like Gru is nowhere in sight in this film. For you Minion lovers, this is the film for you.
Minions is due in theaters on July 10, 2015.