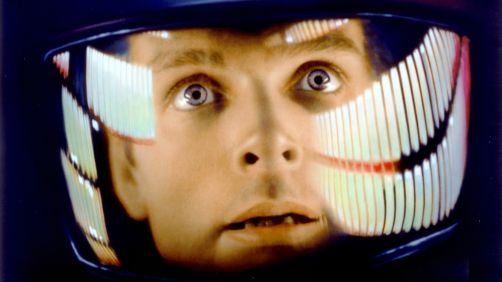 Kevin Jagernauth — The Playlist
THR reports that Scott will produce the miniseries "3001: The Final Odyssey," based on Arthur C. Clarke's novel, for Syfy. So in other words, this is a sequel to "2001: A Space Odyssey" (well, technically it follows "2010," but still). And in case you're wondering, this project has the full backing of the author's estate as well as that of Kubrick's.

Tasked with writing the script will be Stuart Beattie, who to his credit has Michael Mann's "Colatteral" on his CV. But mostly, Beattie's fimography is cluttered with stuff like "Pirates of the Caribbean: The Curse of the Black Pearl," "G.I. Joe: The Rise of Cobra," and "I, Frankenstein." Where is HAL 9000 when you need him? As for the story, it will kick of with Frank Poole's frozen body found in space.
This is not going to end well. Regardless of your opinion about 2001: A Space Odyssey, maybe it's best to just leave some classics and franchises alone? Although, truth be told — while I can see how people consider 2001 to be a classic, I enjoyed 2010 much more. But I would not classify either of them as particularly enjoyable to me. And I'm not hopeful about this, either.
Also, check Beatie's wrap sheet. Pirates was fine, but Rise of the Cobra, and I, Frankenstein. Yeah, I'm really not seeing how this can end well at all.
Here's the synopsis of the book. Who knows how closely the mini-series will stick to this outline.
In this fourth and final book in a 30-year publishing odyssey (following 2001, 2010, and 2061), 2001 astronaut Frank Poole, presumed dead and adrift in deep space near Jupiter, is recovered alive in the year 3001. Intent on saving humanity, he returns to Jupiter's satellite, Europa, to contact partner Dave Bowman, whose mind has become absorbed by a third monolith.