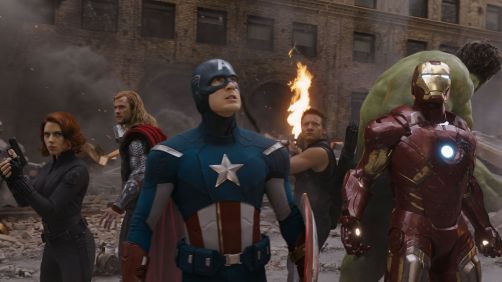 Nathan Rabin — The Dissolve
Downey isn't the only familiar face who will help make Captain America: Civil War happen. He'll also be joined by Cap himself (Chris Evans) and directors Anthony and Joe Russo, who previously helmed Captain America: The Winter Soldier. The Russo brothers, whose roots go back to television favorites like Arrested Development and Community, did a bang up job on Winter Soldier, so they're now apparently being eyed to direct the next monoliths in The Avengers series (that would be Avengers 3 and Avengers 4, for those who are counting, though Marvel has already announced that the two films will be separate parts of one narrative, entitled The Avengers: Infinity War – Part 1 and The Avengers: Infinity War – Part 2).
I can't remember if I've written about this. I know I've talked about it on The MovieByte Podcast.
The thing is, I'm completely and utterly torn on this. I'm just a bit of a Joss Whedon fan and I wanted to see him keep directing the Avengers films. At the same time I realize that these films have to be the most exhausting to make in the Marvel Cinematic Universe and he's probably a bit burnt out. If someone is going to take the helm from him, it might as well be the Russos, because they did a fantastic job with The Winter Soldier — even if I took minor issue with their cinematography choices sometimes