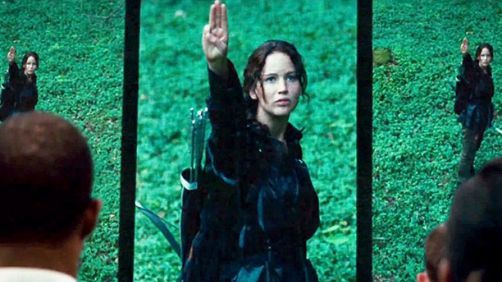 Ariana Bacle — Entertainment Weekly
Had tickets to see The Hunger Games: Mockingjay — Part 1 in Thailand? You might be seeing a Woody Allen film instead.

Apex, a Thai cinema chain, was scheduled to begin showing the Hunger Games movie Thursday, but decided to pull the film from two of its theaters and replace it with Allen's Magic in the Moonlight.
The decision comes on the heels of a government event where five students were detained after flashing T-shirts with protest messages and giving the three finger salute—the same salute Katniss gives in The Hunger Games to represent her district, and the salute Thai protesters took from the film to symbolize their objection to the coup.
Do they honestly not see the irony here?