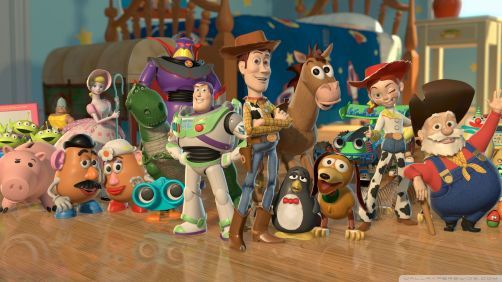 Kevin Jagernauth — The Playlist
During their earnings call with investors this afternoon, Disney CEO Bob Iger announced "Toy Story 4" will arrive on June 16th, 2017. But perhaps more intriguing is that John Lasseter—now chief creative officer at Pixar,Walt Disney Animation Studios, and DisneyToon Studios (as well asWalt Disney Imagineering)—is going to direct. It will be his first movie since 2011's "Cars 2," and will mark a return the franchise after helming "Toy Story" and "Toy Story 2" (Lee Unkrich, who served in various capacities on the earlier "Toy Story" movies, directed "Toy Story 3;" he's currently at work on the still release-date-free Day of the Dead movie.) Even more interestingly, the studio has tapped Rashida Jones (yes, thatRashida Jones) and Will McCormack, who co-wrote "Celeste and Jesse Forever," to pen the screenplay, based on an idea concocted by original Brain Trust members Lasseter, Unkrich, Pete Docter and Andrew Stanton.
My first overwhelming feeling on this news is: NO NO NO. You see, Toy Story 3 was a nearly perfect film. They've had three really good films. It was a great run. And most importantly, Toy Story 3 was an insanely great coda to the series. Just leave it alone and wow us with other greatness. There are many other film franchises at Pixar that I would love to see sequels to.
All right, now that old man TJ has had his say (get off my lawn!), I must say that the flip side is that I can't help but be excited. I love Toy Story. I love the characters, I've loved all three films very much. And I'm extremely excited to see John Lasseter at the helm. While I remain skeptical, if anyone can pull this off, he can.