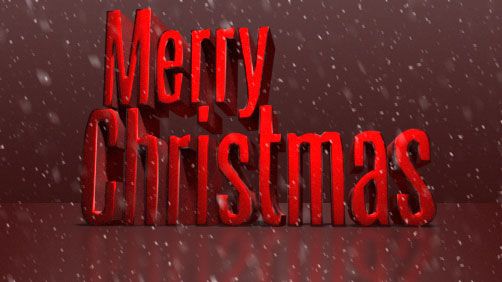 Just a quick note to let you know what you can expect from MovieByte over the next couple weeks.
Today and tomorrow will be typical days for MovieByte. I'll post a few items of interest to me. Joe and I will also be recording The MovieByte Podcast Tuesday evening for release Wednesday morning (Christmas Eve) as usual. We will be joined by Clark Douglas to talk about The Hobbit: The Battle of Five Armies. As is usually the case, the production of the Podcast will take up all my time and energy and that will be the only thing to come out on Wednesday.
Thursday, Christmas Day, I will be taking the day off to spend with my family.
Friday, I'll post a few things.
The schedule next week will be very similar. I'll post the normal things Monday and Tuesday. I haven't spoken with my co-host, Joe about this yet, but my plan is to record the podcast as normal and talk about our personal favorite films for of the year.
I'll be taking New Year's Day off for traveling and will be back to normal on Friday.
So, that's what you can expect from me. I'm looking forward to a new year! In the mean time, I look forward to talking about Movies with you, and Merry Christmas!