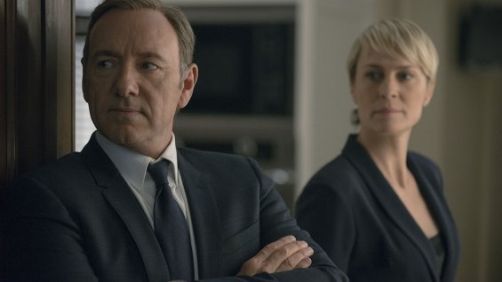 Laura Prudom — Variety
"House of Cards" season three will debut on Netflix on Feb. 27, the streaming service announced Monday.

The news broke with Frank Underwood's typical panache — through a video posted to Twitter and Facebook featuring stars Kevin Spacey and Robin Wright ascending the steps of Air Force One.
Oh yes!
Here's the video from Twitter:
A special message from the White House. https://t.co/YxFcHfA5qy

— House of Cards (@HouseofCards) December 1, 2014