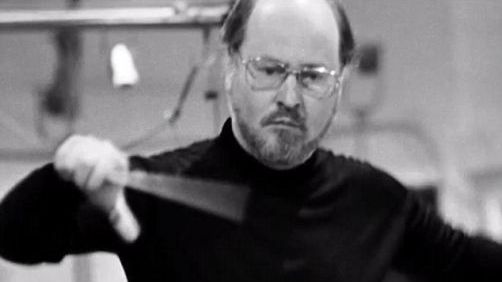 Whatever your feelings on John Williams are, I think almost all of us will admit that his work on Star Wars has been the best of his career, and is absolutely magical, as well as vital to the success of the franchise up to this point. Sometimes, I find it hard to spend the time watching these sorts of things, but between the subject being a film that I love, and the composer of that film, and the time period the documentary is set in, I watched from start to finish and could not stop. So I thought I would share it will you all too. It's a wonderful little documentary and I highly recommend it.
It's funny in a way; I worked at an independent film production company for 8 years, and despite the age of this documentary, and the very different processes in place from what I was used to at an all digital shop, I very much recognized many of the elements taking place in post production. In a way, the more things change, the more they stay the same.
And it's just a treat to watch the master at work. Enjoy.