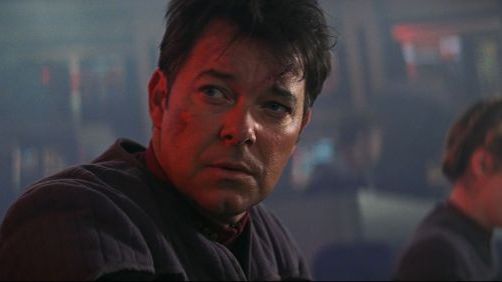 Jared Whiteley — TrekMovie.com
Just yesterday, Jonathan Frakes announced that he loves the twitter campaign and would be thrilled to direct the next Star Trek movie. While he has not responded on Twitter, he did give an interview to KOMO News Radio, wherein he said:

Hashtag, BringInRiker! I'm all over it. I'm all over it. … I say, unabashedly, I'd be great at it and would love to do it. … I'm trying to keep the lid on how excited I am about the possibility, knowing it's such a long shot. But there's nothing I would like better.
I'm very interested in this. Frakes directed two great Star Trek (TNG era) films. And don't let anyone tell you Insurrection was terrible. It wasn't. It may not have been as good as his first installment, First Contact, but it was still a great film. Even though this is TOS era Trek (sort of), I think Frakes understands and gets Trek and frankly, I think he could do a far better job than Abrams. If he could make it somewhere anywhere near as good as First Contact or Insurrection then it would be a great film. I also hear actors love working with him and he brings great energy to the set. I've enjoyed the other directing work I've seen from him on TV too, lately. But I have a feeling Paramount will turn up their nose at a former Trek actor and director as well as just a plain old TV director. It will be their loss (and ours for that matter), but I don't expect this to happen.
Still, I can hold out hope.