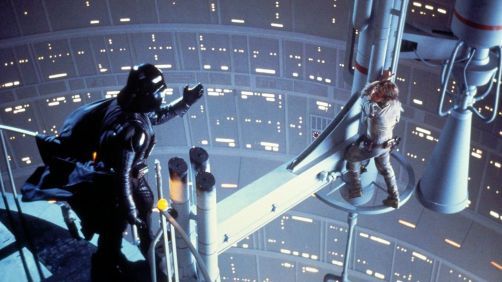 I have quite the bag of mixed feelings when it comes to modern trailers. In same ways I think they tend to be formulaic in our modern time. But in other ways, I watch some of those older trailers and remember how awful they were. It was really quite terrible.
Then again I think of how much fewer spoilers older trailers tended to have and I wish a little for those days.
But for the most part, I think our trailer landscape is far better than it has ever been and I love a good movie trailer. I don't find trailers tend to spoil my own enjoyment of a film and so I always look forward to and relish good trailers. That's half the fun.
It is into our modern landscape that a fan has created a more modern feeling trailer for the best Star Wars film, The Empire Strikes Back. This is particularly apt to me because Joe and I decided to fill in a small gap in new releases by reviewing Empire next week on The MovieByte Podcast. We will also be joined by Star Wars nerd, Jim Metzendorf.
But as to this trailer, I think it falls a little flat, and if it was a real trailer coming out before the film, offers too many spoilers up. The sound mix is also not particularly great. Still, in some ways it's pretty cool to see a more modern trailer for this film.
Enjoy.