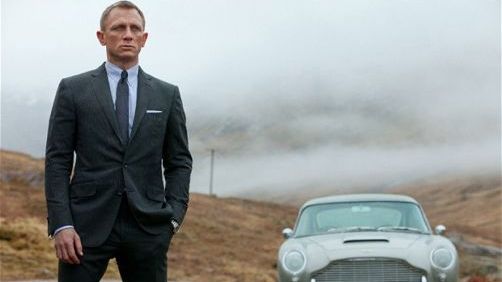 Russ Fischer — /Film
Early this morning — well, late this morning in the U.K., but very early for us in the U.S. — Sony Pictures, MGM Studios, and Eon Productions teamed up to reveal some long-awaited details on the 24th James Bond movie. From the Bond stage at Pinewood ("where budgets go to die," joked director Sam Mendes) the first details of the film were revealed.

The Bond 24 title will be Spectre.
...
Spectre is the fictional terrorist organization introduced in the novel Thunderball, and represented on screen beginning in Dr. No.

The name stands for SPecial Executive for Counter-intelligence, Terrorism, Revenge and Extortion. The organization's leader is Ernst Stavro Blofeld — the guy with the white cat who has been played by a few different actors over the years. A messy rights battle kept Blofeld and Spectre out of Bond films for many years. That issue was set right last year, clearing a path for their return to Bond films produced by EON Productions.
There are several other highlights in Russ Fischer's article, but in particular, Sam Mendes is returning to direct. Skyfall was well regarded, and I generally liked it other than the end. I have high hopes for this. Of course, while I have seen all the Daniel Craig Bond films, I'm not really much of a fan and have never seen any previous Bond films so I don't know how much of an opinion I'm allowed to have.