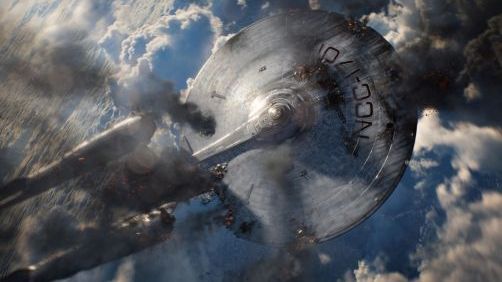 Justin Kroll — Variety.com
Roberto Orci is giving up the helm of the USS Enterprise, and will no longer direct the third installment of Paramount Pictures' "Star Trek" franchise, sources confirmed to Variety.

Orci wrote the first two films in the series. The reason for his departure was unclear.

Orci got the helming job after J.J. Abrams had to exit the sequel due to his commitment to direct Disney's "Star Wars: The Force Awakens."

Paramount and Skydance Prods will have to act quickly to secure another director, as "Star Trek 3″ is being eyed for a 2016 release.
(sigh, it's not Star Trek 3, it's Star Trek 13 peopel!)
So this is a pretty strange thing to happen this late in the game. Mike Fleming Jr. at Dealine.com seems to think Orci is staying on as producer, so it may not have been a conflict with the studio. If that is indeed the case, he was likely not fired from the gig. Orci himself seems to confirm this in the comment section over at TrekMovie.com as he is often seen interacting there.
BobOrci at TrekMovie.com (see his comment starting at #203):
I will be very involved:)
still excited to makeTrek 3! And on time. We'll find the right director!
So that's kind of a bummer — I would have liked to see what he would have done with a Star Trek film. Additionally, this means they'll have to scramble a bit to find the right director.
Mike Fleming Jr. also notes that he believes Edgar Wright is on the short list to direct the new film. But this also may be the time for me to revive my little campaign to bring Nicholas Meyer back to the Star Trek director's chair. He gave us the best and third best Star Trek films (Star Trek II: The Wrath of Khan, and, Star Trek VI: The Undiscovered Country). He also wrote the part of Star Trek IV: The Voyage Home that took place in the 1980s. I would absolutely love to see what he could do in this new Star Trek playground. I believe he could really bring something interesting to the franchise again. He would probably not be inclined to go for easy nastolgia J.J. Abrams style, but he has some history with Trek and would know how to do it with a light touch. He also would not tend toward the unnecessary eye candy, lens flares, and silly visual candy J.J. tends toward either. I would love to see this happen (although I doubt it's on anyone's radar over at Paramount).
The one that might be closer to being on their radar (although I also doubt it) is Jonathan Frakes. He directed 8 episodes of Star Trek: The Next Generation, 3 episodes of Star Trek: Deep Space Nine, and 3 episodes of Star Trek: Voyager. There were all decent episodes of Star Trek if you ask me. But the thing he's most well known for in the Star Trek universe, other than playing Commander Riker on Star Trek: The Next Generation, and the TNG era feature films, is directing Star Trek: First Contact — the best of the TNG films, and the second best overall Star Trek film. Many people say that he destroyed Star Trek with his next film, Insurrection, which I thought was a fine film (if not as good as First Contact) and that he should forever stay out of the directors chair for the franchise, but I disagree. I would also love to see him back at the helm and see what he could do.
Realize of course that all of this is coming from an avid Star Trek fan and my wishes and desires are not going to match up with the folks in charger over at Paramount, nor the general movie-going public. The idea with this revitalized franchise has been from the beginning to make it more mainstream. I doubt very much anyone who was previously involved in such capacities will be considered for the next film. So, we'll just have to wait and see what develops.