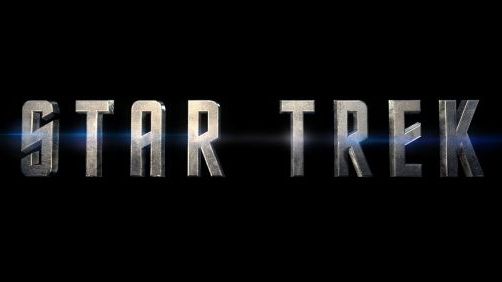 Mike Fleming Jr. — Deadline
Studio is high on and has met with Rupert Wyatt, who helmed Rise of the Planet of the Apes, and the new remake The Gambler with Mark Wahlberg for Paramount. He seems to be atop this list, but he's got company. Morten Tyldum, director of the Oscar bait film The Imitation Game, is on a list that also features Safe House helmer Daniel Espinosa, who has wrapped Child 44 with Tom Hardy; Justin Lin, the Fast & Furious helmer who became available when his Bourne Legacy sequel with Jeremy Renner got pushed back to make way for another Bourne Identity with Matt Damon and Paul Greengrass (Lin could return to the Fast series, making multiple movies in a single shoot, to wrap up that race car franchise); finally there is also Duncan Jones, the Source Code helmer.
I know that the naming convention of the Planet of the Apes franchise is a little bit hard to follow, but bear with me here. Rise is the film that came out in 2011. That was the first in this newly rebooted Apes franchise. It's also not as good (by any stretch of the imagination) as the one most recently in theaters by director Matt Reeves. Rise was "okay" but not a knock out of the park in my opinion. Rupert Wyatt frankly does not seem quite as high a caliper of director as J.J. Abrams — and you all know I don't think terribly high of J.J.
The other directors on the shortlist are also not particularly reassuring. I continue to feel worried for Star Trek's future as I expressed on the most recent MovieByte Podcast.
As I have indicated, I am in favor of seeing what Jonathan Frakes could do in the rebooted universe. Unfortunately, as I have also indicated, despite fan interest in this idea I don't think it is going to happen. There are a couple reasons I think the studio won't consider him — one being that he hasn't directed a big budget feature film since Star Trek: Insurrection (never mind the fact that Bob Orci has never directed a feature film and that's who was going to direct this third installment in the Star Trek reboot universe). He's been doing fantastic work in the TV space, but that just doesn't count in Hollywood. But I think the bigger reason is because he represents old Trek to the people now running the Star Trek franchise. They will not consider him because he's old-school Star Trek. But I think that thinking is misguided. They wanted to draw a new audience to Star Trek with the rebooted franchise (without, hopefully, making fans too upset). But I don't think they've succeeded all that well of broadening Star Trek's appeal. Both films made about the same amount of money. It wasn't an insubstantial amount of money, but I think adjusted for time and based on the overall size of the box-offce these days compared to the 90s when Star Trek films were coming out in the TNG era, I don't know that they have actually significantly expanded Trek. People who are fans of Star Trek are the ones Paramount should be catering to. The theaters for the release of both films when I went to see them were filled with pretty much only Star Trek nerds. When I ask non-fans if they went to see it, the answer may be yes or no. And if they are old enough, if they went to see previous Star Trek films before J.J. Abrams reboot, the answer may also be yes or no. Basically, based on my anecdotal evidence, the response does not seem to be any different than the response I would get to any other film.
My point is that Paramount tried to broaden the audience and I don't know that they've been all that successful. Now it's time to focus on making the current fans happy and just making a really good Star Trek film. If that means brining in Jonathan Frakes, they that's what they should do. Just because he won't bring as much lens flare sensibilities as J.J. is no reason to snub him.
But in the end, we're probably going to get someone who doesn't care all that much about Trek (because that's what we had with J.J. by his own admission). Not that that can't be a good thing (Nicholas Meyer), but I don't think it's always the right thing, and I think in this case, it's certainly not.