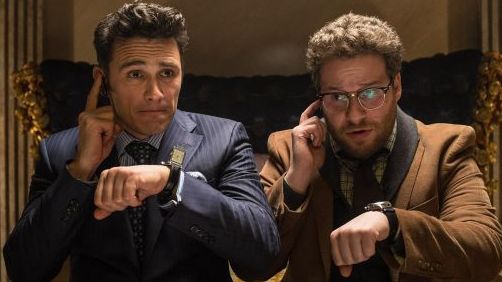 Russ Fischer — /Film
In light of the decision by the majority of our exhibitors not to show the film The Interview, we have decided not to move forward with the planned December 25 theatrical release. We respect and understand our partners' decision and, of course, completely share their paramount interest in the safety of employees and theater-goers.

Sony Pictures has been the victim of an unprecedented criminal assault against our employees, our customers, and our business. Those who attacked us stole our intellectual property, private emails, and sensitive and proprietary material, and sought to destroy our spirit and our morale – all apparently to thwart the release of a movie they did not like.
...
The New York Times reports that intelligence now confirms that the Sony hack that start this whole event, and brought terror threats against theaters who would show the interview, can officially be linked to North Korea. They were "centrally involved."
What is happening? It's like I'm watching a movie. Did a dictator of a communistic and petty little nation just shut down the release of a U.S. film? What are the implications of this for future political satire films?
I'm not saying though, that I would have done anything different. If I thought there was a chance that a film I made would get someone killed for going to see it, I might have pulled it too. At the same time, I can't imagine giving in to bully tactics like this.
This makes me quite upset, and I didn't even have any intention of seeing such a vile looking film.