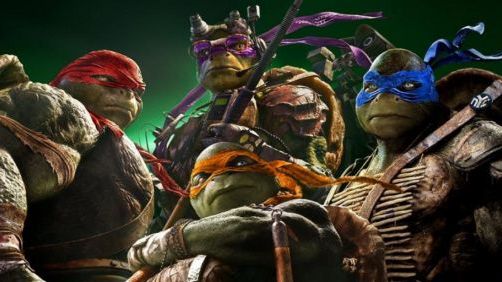 Angie Han — /Film
Teenage Mutant Ninja Turtles may have left critics cold, but that didn't stop a lot of other people from shelling out for a ticket. Enough people did so, in fact, that Paramount dated a sequel before the first film's opening weekend was done. And now it seems they've found the guy to steer that ship.

According to a new report, Earth to Echo helmer Dave Green is looking to helm Teenage Mutant Ninja Turtles 2. Screenwriters Josh Applebaum and Andre Nemec, who penned the last movie, will write and executive produce.
I mean, we knew a sequel was inevitable, right? I suppose I'll see it. The first film was not nearly as bad I feared, and certainly not as bad as more critics make it out to be.
But then again, I'm not entirely sure I'm happy with the idea of Dave Green of Earth to Echo fame directing the next installment. There were good things and there were bad things about Earth to Echo and I'm not sure it would be a net positive for the next TMNT film. But we'll have to wait and see.