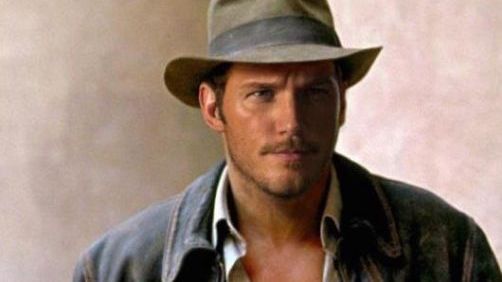 Angie Han — /Film
Deadline cautions that nothing has been finalized. The studio's plans for Indiana Jones are still in the very early stages. However, they've heard that the studio wants to build a new Indiana Jones franchise around Pratt. He'd be playing the same swashbuckling archaeologist character portrayed by Harrison Ford in the original films.

A new Indiana Jones movie has been rumored pretty much since the last Indiana Jones movie (2008′s Indiana Jones and the Kingdom of the Crystal Skull), but real progress has been slow. Even after Disney's acquisition of Lucasfilm in 2012, Indiana Jones 5 was said to be on the backburner.

But that's not to say Disney hasn't shown interest in bringing back Indy. The studio finally got the distribution rights back from Paramount in 2013. As of last year Disney CEO Bob Iger said he'd "love" to do more Indiana Jones, but that the studio was concentrating on getting its Star Wars franchise up and running first.
Meh. I like two of the Indiana Jones films. I don't know how jazzed I am about a reboot or a revisit or a prequel or whatever it is this turns out to be. Although Chris Pratt in the role may work — even if he seems like he might be a bit too humorous and silly for the character? I don't know, I'd have to see.