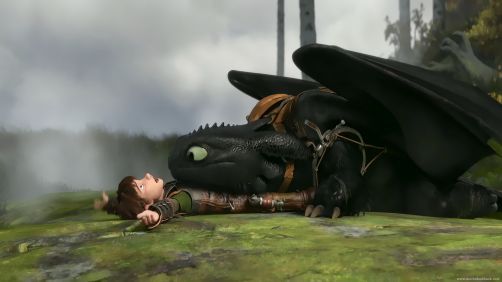 Jennifer Maas — Entertainment Weekly
How to Train Your Dragon 3 is just one of many DreamWorks Animation films being pushed back as it cuts down its feature film production from three films a year, to two.

Restructuring at DreamWorks Animation will focus the studio's production on six films in the next three years, which will include one film and one sequel per year.

Kung Fu Panda 3 and Trolls will be released in 2016, Boss Baby and The Croods 2 in 2017, and Larrikins and How to Train Your Dragon 3 (originally scheduled for release in summer 2017) in 2018.
Nothing like leaving your best horse in the stable during what is apparently a financially volatile time. Seriously, I'd delay the other films and continue pushing one of the best animated franchises currently being produced. But what do I know?
Restructures like this are rarely ever good news so we'll have to see what's in the future for Dreamworks.