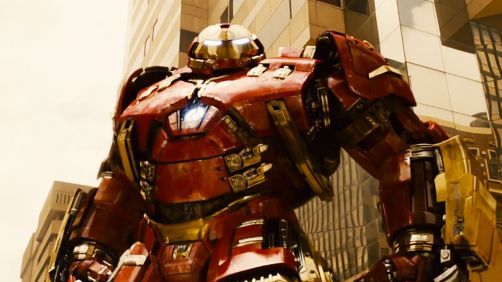 The first teaser trailer for The Avengers was pretty fantastic and we all knew it was going to be hard to top that. In addition, Disney/Marvel is a machine, cranking promotion out based on a sort of formula. The teaser gave us goose bumps. It was slow to start, giving us chilling dialog and the promise of a menacing villain, followed by some action — but nothing too over the top.
Trailer 2 here is pretty much all action and no menace. It's fun and there are shots we haven't seen yet, but this trailer is here to appeal to the people who come to the theater for the big bangs and loud booms. As with all Marvel films there will be plenty of that and I never had any doubts. If you are like me, this particular trailer is not going to appeal to you as much as the first one did. But I'm not worried in the slightest. Marvel has proven itself at this point, as has Joss Whedon and I couldn't be more excited for the film.
Still, I think if they stick with the trailer and promotion formula that trailer 3 will be the best one trailer with the most menacing tease, and will probably make us cry a little with some of the sad themes the film will have. Until then, whet your appetite with this.