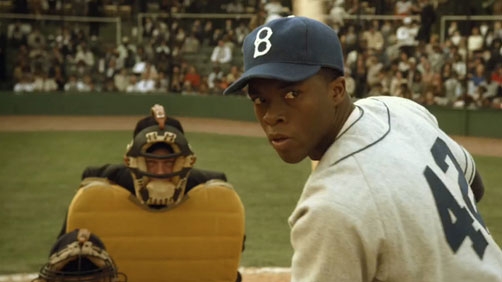 Jackie Robinson was the first black Major League Baseball player. It also means he was the focus of much scorn, criticism, and racism.
If there's one thing I can't stand, it's racism. So while I'm not a big fan of sports at all, I will likely see this film.
There does seem to be an overabundance of films dealing racism lately though. Not sure if I'm just happening to notice a lot more or if there is a lot more in the last couple of years.