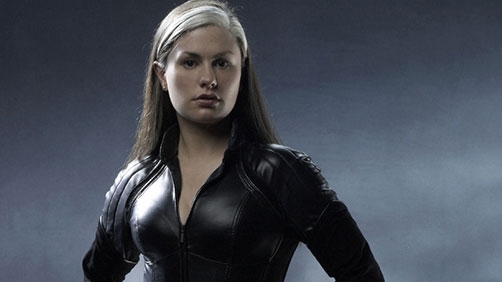 /Film
Director Bryan Singer has revealed that Anna Paquin, Ellen Page and Shawn Ashmore have been cast in X-Men: Days of Future Past, 2014′s follow up to X-Men: First Class.

Paquin, Page and Ashmore are all series veteran, most recently appearing in Brett Ratner's X-Men The Last Stand as Rogue, Kitty Pride and Iceman, respectively. They'll join Hugh Jackman, Patrick Stewart and Ian McKellen as returning characters along with First Class cast members James McAvoy, Michael Fassbender, Jennifer Lawrence and more.
Here's Singer's tweet:
Very excited to welcome #annapaquin, @ellenpage & @shawnrashmore to #XMen #DaysofFuturePast - thank you @brettratner for letting them live!

— Bryan Singer (@BryanSinger) January 26, 2013
I like to at least think that mention of Brett Ratner letting them live is a slight barb, but who knows. It sure would be if I was Bryan Singer. Here I had (as Bryan Singer) carefully curated and kept the X-Men series, told a really great story up to that point, then Ratner comes in and destroys the franchise with a horrible atrocity of a film. Well in any event, I'm excited to have Singer back at the helm and hoping for a good film.