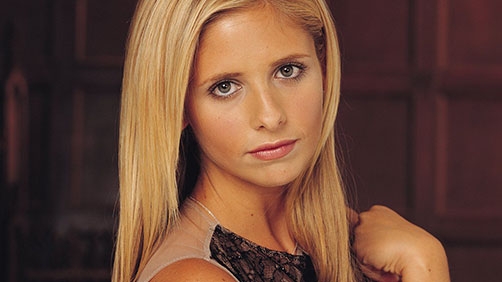 TV Line
The headline reads:
Exclusive: Sarah Michelle Gellar Plotting TV Return – and There's a Buffy Connection!
And an excerpt:
Sarah Michelle Gellar may be back on the small screen next fall as the star of a new half-hour comedy, TVLine has learned exclusively.

The potential (and currently untitled) series, which is being developed at 20th Century Fox TV (home of Buffy the Vampire Slayer), chronicles the hijinks parents get into while their kids are not at home.
So the Buffy connection is that it's on the same network. No, read that again. The connection is not that the TV show is in the Buffy universe or anything like that, it's that the show is on the same network.
This is link bait pure and simple. What's worse is that it works. I'm so worked up about it that in order to tell you about it I have to link to it. Ugh! Maybe I should take a page from The Macalope's book and not give links to link bait pieces.
This is the type of thing I'm trying really hard to avoid on MovieByte. I want page views and readers, I want hundreds of thousands of people reading this site every day. But if I have to do that sort of low down and dirty stuff to be successful, I will call it quits. That's a nasty trick. If you click through and ready my article or linked piece, I want it to be because the headline you read had truth in it, not a lie.