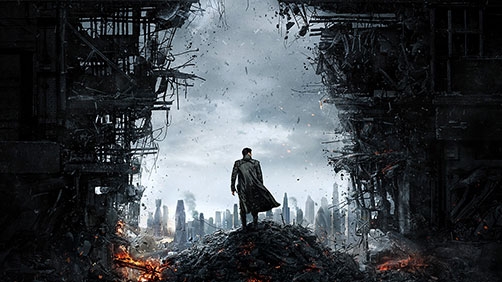 NextMovie
For most fans, of course, the delay has been just a minor irritant. But for one fan named Dan, it was something more, as Dan has been diagnosed with a non-treatable form of cancer. On Christmas Day, his friends and family took to the internet, posting his story on Reddit, with one plea: Help get Dan an advance screening of "Star Trek Into Darkness."

And for director J.J. Abrams, that was one request he couldn't deny.

"It was truly amazing that a filmmaker so secretive as J.J. Abrams was kind enough to show this to us," Dan's wife posted a few days ago. "It is also so wonderful for his friends & his family to finally hear some good news from us, they know how important film is to Daniel & could not think of a better way to please him. So this gesture really has brought a lot of smiles all around.
A very classy thing indeed for such a secretive director to do. Though I haven't been the biggest fan of the Star Trek reboot (I enjoyed it but the reboot idea was not my favorite), this raises JJ up a notch in my book. Very nice.