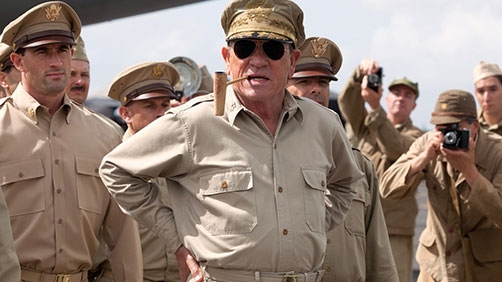 Lost meets Men in Black or something like that.
No, seriously, this does look like it could be good. Staring Tommy Lee Jones as General Douglas MacArthur, who's name speaks for itself, and Mathew Fox, who I know from Lost and that's pretty much it. I reckon that's his claim to fame. But I have had no complaints with his acting abilities there so I'm not worried.
Here's the quick synopsis from IMDb:
As the Japanese surrender at the end of WWII, Gen. Fellers is tasked with deciding if Emperor Hirohito will be hanged as a war criminal. Influencing his ruling is his quest to find Aya, an exchange student he met years earlier in the U.S.