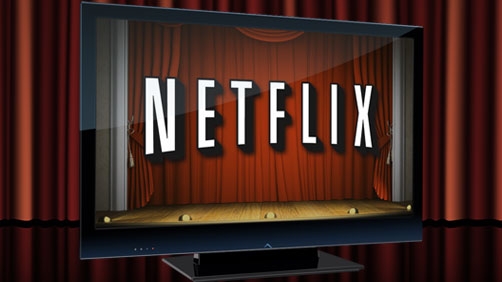 This is it. Finally! At long last!
The new year has been a bit crazy, but we have drawn a name and chosen a winner for our HD TV giveaway. But we aren't going to announce it right at this moment. We like our drama. We have that flare for the dramatic you know.
We will be unveiling the winner tonight, live on the podcast. And yes, we are devious enough that we will make you wait until nearly the end of the episode because we want you to listen to the whole thing! You just never know what time that might be so you'll have to hear us talk about Django Unchained. But that's alright, we think it will be pretty entertaining.
Live broadcasting starts promptly (well, more or less) at 6:30 PM Central Standard Time (7:30 Eastern since I know we have many listeners in that time zone, and Joseph is in that time zone). Be sure to tune in to find out just who the lucky guy or gal is that will be winning the TV of their dreams and a one year subscription to Netflix!
We'll see you there, and we look forward to seeing you in the chat room and interacting with you as the episode unfolds!