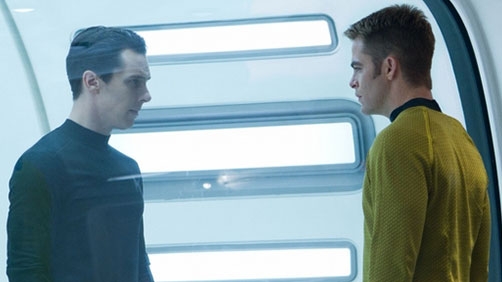 MovieLine
The release of the first issue of a three-part prequel comic to Star Trek Into Darkness has lent some credence to the theory that the true villain of JJ Abram's upcoming movie is not Khan or Gary Mitchell, but rather Robert April, the very first captain of the Starship Enterprise.

HitFix's Drew McWeeny first raised the idea late last year after Abrams' Bad Robot held a press day for the feature, which hits theaters in May, and now Brandon Connelly at Bleeding Cool has posted panels from the prequel comic which feature April.
Click through for more details. Who knows for sure but it's fun to read about.