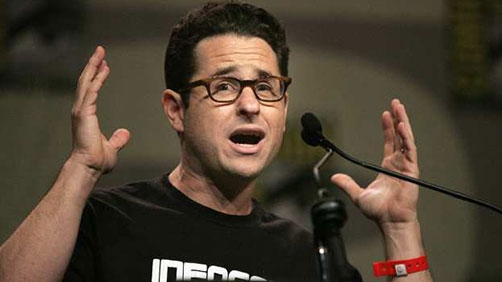 TheWrap.com
J.J. Abrams will direct the next "Star Wars" film for Disney, taking stewardship of one of Hollywood's most iconic and lucrative film franchises, an individual with knowledge of the production told TheWrap.

"Argo" director Ben Affleck was also in contention, another individual with knowledge of the talks told TheWrap.

Ever since Disney bought Lucasfilm last year and announced it would make new "Star Wars" films, fans, members of the media and industry executives have speculated about which director would take the job. Abrams' name always came up, but he told Entertainment Weekly in November that he wasn't going to take the job.

He did say "Star Wars" was the first movie that "blew my mind" in terms of special effects.
So this is a pretty big deal. I step out of meetings to this!
It's sort of weird really. I mean in the past, Star Trek and Star Wars have been so separate that it was as if those who had anything to do with one could never touch the other. Well I guess this is no longer the case if this story is to be believed.
I'm still trying to digest this…