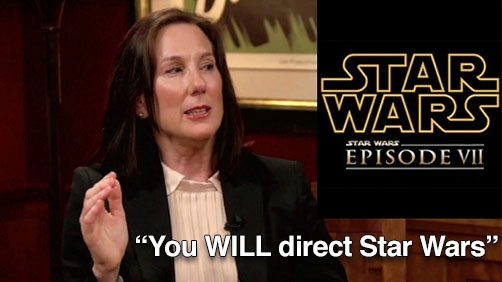 The Hollywood Reporter
In November, a journalist asked J.J. Abrams what seemed like an obvious question: Was he interested in directing the next Star Wars movie? Disney had just paid a whopping $4.05 billion to acquire George Lucas' iconic Lucasfilm and had stated its intention to turn out new Star Wars films every two to three years beginning in 2015. The prolific Abrams, who had sparked the flagging Star Trek series in 2009, seemed a natural fit. But he quickly shot the idea down. While Star Wars was "the first movie that blew my mind in that way," he said then, he wanted to focus on original material.

Kathleen Kennedy, the 59-year-old producer who in June had been placed atop the Lucas empire, was not so easily deterred.
Sounds like she used The Force on him to me.