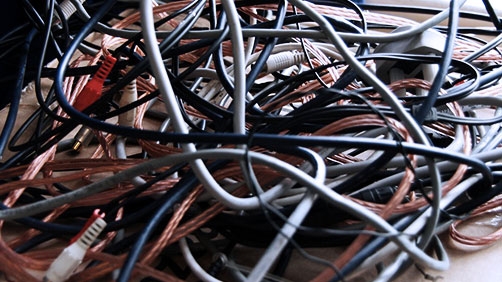 MacWorld
When the rep came back on the line, she proposed keeping Boost Plus in place but waiving that fee; and upgrading our channel lineup to include the aforementioned movie channels, along with more kids channels and other stations. All at a monthly rate of $90. The entire rate, she said, would be good for one year.

In other words, my cable company's proposal was this: Instead of me canceling my cable, they'd give me many more channels and have me spend more than $60 less per month than what I'd been paying. The monthly rate of $90, in fact, meant that at this point in the phone call, it would have cost more money to cut the cable cord than to keep it.

So, we kept it.

I was excited to cut the cord and live cable-free. I was excited for Hulu Plus (despite its unskippable commercial breaks), Amazon Prime (with its other perks like fast, free shipping and free Kindle book loans), and the general knowledge that I'd beaten the cable company.

Of course, I think I actually did achieve that last goal. Presumably, Optimum's hope in giving me such steep discounts for a year is that I'll forget about it next year, and not notice when the monthly rate skyrockets.
No doubt. This is the cable companies clinging to a dying business model like there's no tomorrow. it's working for them right now but it will come back to bite them eventually.