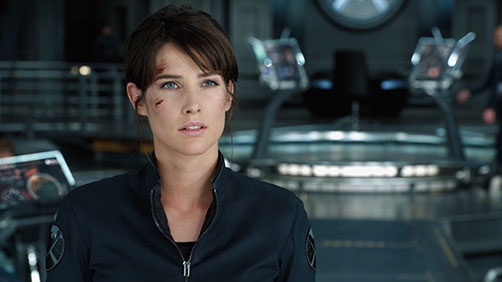 FilmoFillia.com
In a recent interview with I Am Rogue, the actress discussed the sequel and, more interestingly, the definite possibility for her to appear in Marvel's TV adaptation of S.H.I.E.L.D.
...
On whether Maria Hill could appear in Joss Whedon-directed S.H.I.E.L.D. small-screen adaptation, Cobie Smulders states,

"The commitments to How I Met Your Mother don't affect it. And I can't really say, but there are definite talks about it."
And:
"Oh yeah! I'm very excited. I will do Maria Hill until they fire me and hire someone else to do it."
She was one of the more enjoyable characters and I do hope to see her in S.H.I.E.L.D. Time will tell whether that will materialize or not.