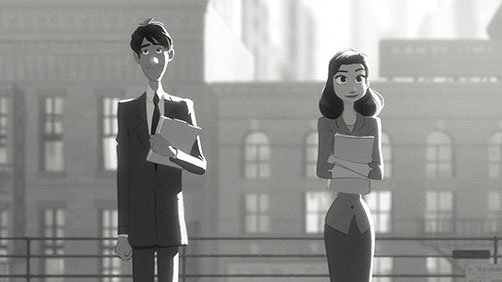 Am I the only one on the planet that did not like this short? I think I may be judging from the gushing praise everyone has been pouring out on it since it debuted, and again now that it has come out online.
I thought it started out great, and I was really loving the whole thing with the guy trying to get the girl's attention with the paper airplanes. Then it just got really weird and completely ruined it. It was as if there was cleverness and fun, and then they ran out of brainstorm and said, hey, let's just have all those airplanes pull the couple together at the same place of their own accord.
Well anyway, I seem to be the only one that feels that way, so here it is for the rest of you that like it.