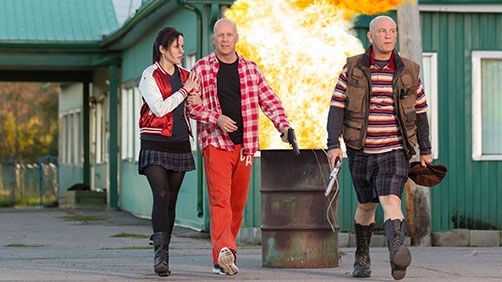 Oh man! RED was so much fun! I'm really looking forward to this one. And it looks like we're bringing in even more talent to the party. Catherine Zeta-Jones and Anthony Hopkins will be joining the cast.
This looks like it will have all the first film's mix of comedy, and drama, and more comedy. That's not a bad thing.
Of course, returning to their roles are Bruce Willis as Frank Moses, Mary-Louise Parker as Sarah Ross, Helen Mirren as Victoria, and John Malkovich as Marvin Boggs. RED 2 open August 2nd.