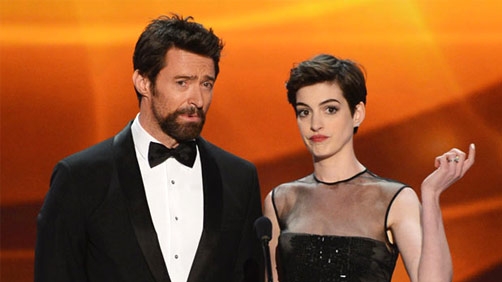 The general moviegoing audience pays a great deal of respect to the The Oscars and what it determines deserves adulation for a year's films. I agree that the Academy is noteworthy, but it's far from a perfect judgment. In fact, there are no perfect award ceremonies. Moviemakers that judge for The Oscars and others like them reflect a great deal of skewing biases. They are greatly subjective.
But, if you overview the top three (or so) award ceremonies together (the Oscars, SAGA, and the Golden Globes) then you have a better representation of films' and their makers' credibility. More judges means more input—thoroughness prevails.
With my perspective in mind, I'm happy with the results of the SAGA as follows—the most,
I agree with all of the above. These are great choices from SAGA. The only one I'm not familiar with is Jennifer Lawrence's performance in Silver Linings Playbook because I haven't got around to watching it (but intend to change that ASAP).
It's a huge understatement to mention Anne Hathaway's performance was the best for "Outstanding Performance by a Female Actor in a Supporting Role." If you watched just her portion of Les Misérables in isolation, without the rest of the film, you should have the impression she played the main character. Fantine and Anne are the most remarkable part(s) of the film.
You can review the complete list of those nominated for SAGA film awards, and the awards/nominations for the television categories, at Rotten Tomatoes. Theirs is a good source for the break down.
Do you think SAGA missed anything that stood out in 2013?