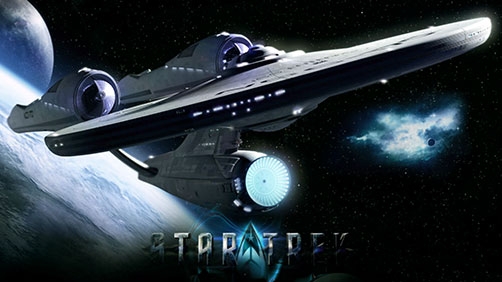 FilmoFilia.com
In a world in which smartphones are resembling mini-computers, it makes sense that Star Trek Into Darkness would have an app to suit it well.

A smartphone app for fans anticipating J.J. Abrams' upcoming Star Trek sequel will launch at the end of this month, and will allow users to go on Starfleet-esque missions by inputting audio-visual elements into their phones.

For example, a fan could watch the Into Darkness trailer on TV, and the app's audio tool would hear it and might reward its user with points for unlocking a new Star Trek image or wallpaper. The app's geolocation tool might reward fans for going to a movie theater, while those who snap a photo of a Star Trek Into Darkness poster could earn points to unlock a video.
Yeah… as big of a Trek fan as I am, I just don't know if that sounds like fun. I don't know, we'll see.