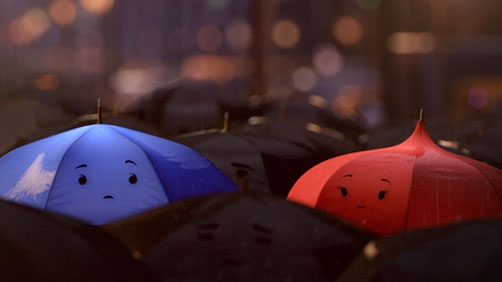 As always, coming up with the release of Monsters University, Pixar will have a new short film to show us before the main feature. This one will be called The Blue Umbrella, and features a very photorealistic look that we've never seen from Pixar before. And The Wall Street Journal has a short clip from the upcoming short film.
Pixar's shorts are always amazing and I'm sure no matter what look they go for, cartoon or photorealistic, it will be really good.
I also love this first comment I saw on the YouTube posting of this video:
34 seconds and still a better love story than Twilight.
I thought I would die of laughter. Here's the clip.