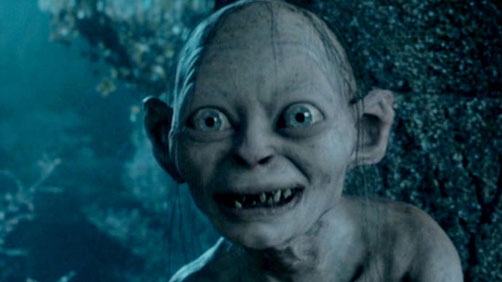 Weta Workshop did a bang up job on some of the visual effects of The Hobbit: An Unexpected Journey. While there were some things I wasn't too impressed with, there were other things that were just spectacular. You can read more about my likes and dislikes in my review of The Hobbit. And you can also hear me talk about it on Episode #23 of The MovieByte Podcast.
But particularly, Golum was simply fantastic CGI work. And The Goblin King wasn't too shabby. Here's two videos on those two CG elememnts:
Azog was a CG character I was much less impressed with, but it's still better than some CGI you see around. The "condensed time frame" to "get him up to scratch" might explain why he felt unfinished, I don't pretent to really know. But in any event, this might be of interest to you.